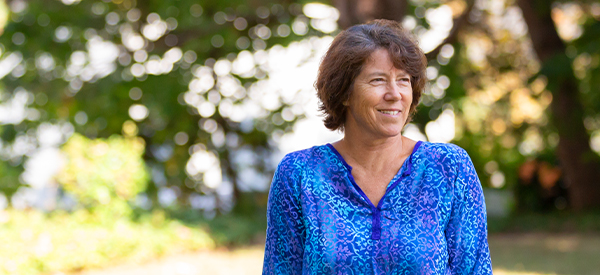 Can cannabis help with cancer?
Dr. Pippa Hawley, medical director of BC Cancer's provincial pain and symptom management/palliative care program, is spearheading a cross-country clinical trial to explore the benefits of cannabis for cancer patients.

A generous commitment of up to $1 million from a private Canadian foundation will support the study, which is the first of its kind and could help bring forth cannabis as a mainstream treatment for cancer symptoms and side effects.



Improving oral health

People undergoing treatment for cancer often experience dental problems that must be addressed by an expert. There's a growing need to expand this service for the many patients in need in the Fraser Valley.

Learn how you can support the building of a two-chair dental clinic at BC Cancer – Abbotsford, to provide a higher quality of care, closer to home for patients across the Fraser Valley.

'Amazing' team of Shining Stars

"I have always felt cared for, from the team that took the seemingly endless vials of blood to my very human oncologist to my clinical trial nurses, never mind those angels on the chemo floor. Pure inspiration!"

Read more from Debra Walker, stage 4 ovarian cancer survivor.
Lose the Booze is back!

Join the challenge and ditch the cocktails this February while fundraising to save and improve the lives of people facing cancer in our community.

Register before midnight on January 6 for only $14 – that's 50% off registration!

Eat healthy this winter

In the latest issue of BREAKTHROUGH magazine, read five helpful tips on how to ensure you stick to a healthy diet during the dreary winter months.

Read more.
Jingle Mingle boosts immunotherapy

The BC Cancer Foundation's 12th annual Jingle Mingle raised an incredible $754,000 for one of the most promising areas of cancer treatment: immunotherapy.

In its 12-year history the event has raised more than $7 million.

World Cancer Day

Current statistics show one in two British Columbians will face a cancer diagnosis in their lifetime.

World Cancer Day is Monday, February 4. Do you have a story to share on how cancer has impacted you or a loved one? Tag @bccancerfdn and use the hashtag #FacesOfCancer to help inspire others.

Read more.