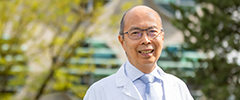 Latest in lung cancer research
More than 3,700 people in B.C. are diagnosed with lung cancer each year.

This month we welcome Dr. Stephen Lam, Leon Judah Blackmore Chair in Lung Cancer Research and chair of the Provincial Lung Tumour Group, BC Cancer, to our blog to share about his critical work in lung cancer prevention.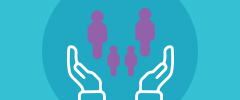 A call to action
Last year more than 27,000 British Columbians were diagnosed with cancer. In 15 years, that number will increase to over 40,000.

This Monday, World Cancer Day ignited British Columbians to make cancer a priority by supporting research, care and infrastructure – learn how.

Read more.