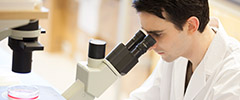 AI approach to diagnosing cancer
A new study uses artificial intelligence and whole genome sequencing to make accurate cancer diagnoses.

Combining patients' gene expression data and a machine learning technique, scientists show that computers can accurately diagnose cancer, even in cases that fail human assessment.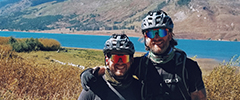 Onto the next challenge
"It feels like such a weight has been lifted off my shoulders, that whatever comes at me now, I can handle it. I've handled the thought of cancer, the thought of dying, surgery, biking across North America. Bring it on."

Geoff, cancer survivor, shares his story and why he's taking on Workout to Conquer Cancer.
Read more.