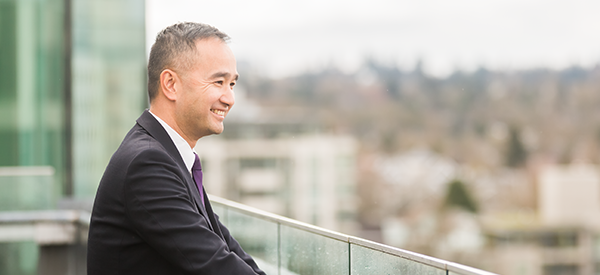 Dr. Kim Nguyen Chi named new leader of BC Cancer
BC Cancer Foundation welcomes Dr. Kim Nguyen Chi as the new leader for BC Cancer.

A medical oncologist, senior research scientist and highly respected member of the BC Cancer community, Dr. Chi has served with BC Cancer for 20 years, earning a long list of professional accolades and accomplishments.



Making an epic impact

"Cancer takes too many people from us, so this is our little way of fighting back," says Joel Fransen. "Nobody should face cancer alone."

Thousands of riders like Joel will make their impact on cancer with the Ride to Conquer Cancer presented by Wheaton Precious Metals on August 24 & 25.

Shaping treatments through genomics

To break down cancer, experts are using genomics to create treatments that are uniquely tailored for patients.

Watch to see how BC Cancer is transforming the standard of care for British Columbians.
Reflecting on an incredible year

Did you know that last year over 34,500 patients were enrolled in clinical trials at BC Cancer? Read about more remarkable achievements in our 2019 Impact Report.

Take on the Challenge for pancreatic cancer care

Hundreds of cyclists will climb Cypress Mountain on August 11 with the Glotman•Simpson Cypress Challenge to help change the outcome for people facing a pancreatic cancer diagnosis.

Read more.
Share and help inspire others

Do you have a story to share on how cancer has impacted you or a loved one? People are taking to social media to share their stories – join the conversation by using the hashtag #FacesOfCancer.

A special birthday wish

Jack, nine years old and an avid lacrosse goalie, recently asked for donations in lieu of birthday gifts, in hopes that it "can save a mom or dad, or even someone's grandparents."

Learn how you can make a personal celebration like a birthday or wedding extra meaningful.

Read more.