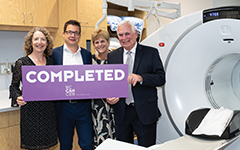 Critical care close to home
Thanks to the generosity of thousands of donors, including Gordon and Diane Heys, a new state-of-the-art PET/CT scanner is officially up and running at BC Cancer – Victoria, bringing the most precise imaging technology close to home for families facing cancer on Vancouver Island.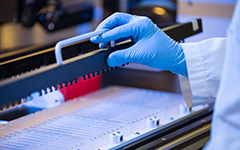 Breaking down cancer with genomics
"The more we do this, the better it will be for every patient." - Emma Titmuss, research programmer with the Personalized Onco-Genomics (POG) Program's clinical informatics team.

Learn more about how genomics (the fundraising focus of this year's Inspiration Gala and Discovery Luncheon) is redefining cancer treatment for British Columbians.