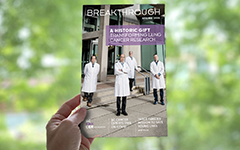 Our Spring Breakthrough Magazine is Here!
In this edition, read about the historic gift made to lung cancer research, how BC Cancer researchers are taking on COVID-19, and inspiring patient stories.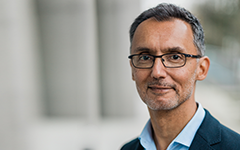 A New Genetic Risk Test for AML
In a study published in Nature Communications led by BC Cancer's Dr. Aly Karsan, researchers developed a clinical test that identifies risk categories for patients with acute myeloid leukemia, enabling personalized treatment planning.