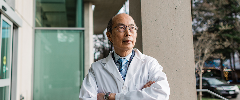 Changing the outcome for patients with lung cancer
November is Lung Cancer Awareness Month, and lung cancer remains the leading cause of cancer-related death in B.C. Advancing research into the disease is critical to saving lives, and progress is being made because of donors like you.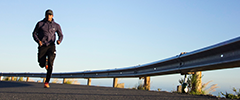 Ready, set, register now!
The BC Cancer Foundation is returning as a charitable partner for Canada's largest 10 km road race! Registration for the 2022 Vancouver Sun Run is now open.