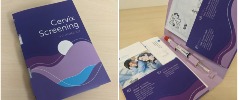 New pilot for at-home cervical cancer screening
January is Cervical Cancer Awareness Month, and cervical cancer remains highly preventable with regular screening. BC Cancer is launching an at-home cervix screening pilot to improve access and help prevent cervical cancer.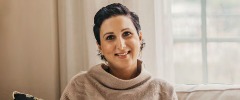 Our Winter Breakthrough magazine is here!
In this edition, read about one woman's personal lung cancer journey, the convergence of art and science and other inspiring donor and patient stories.