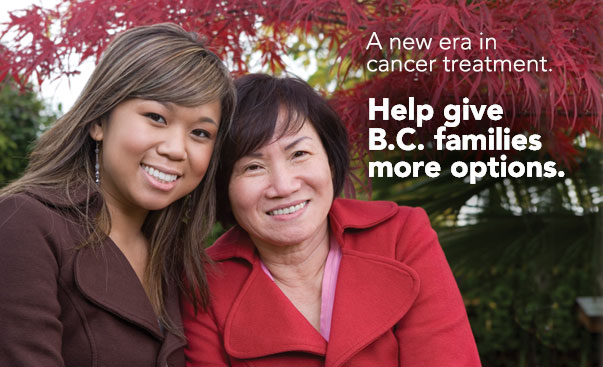 Thank you for helping us reach our $500,000 goal!

Some cancers are extremely hard to treat, and can leave patients and their families with too few options. These include primary or metastatic tumours in the brain, liver, pancreas or breast. Together, these types of cancer account for the most cancer deaths worldwide.

The BC Cancer Foundation has the opportunity to help fund the purchase of a unique piece of technology, the VEROTM machine. It is the most advanced radiation therapy delivery system available, and can deliver precise treatment to a tumour while avoiding the healthy tissue surrounding it.
There are only 22 of these machines in the world - and you can help us bring one to B.C.! The price tag is $6.5 million. Thank you to everyone who helped us raise over $500,000 to accelerate our efforts to bring this technology to B.C. You can still make a donation to support this campaign so that together, we can give families facing hard to treat cancers more options.