In Memory of Christopher Gordon Walker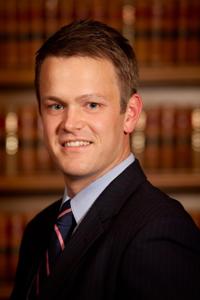 Total Number of Gifts: 159
Total Value of Gifts: $27,000.00
Please bookmark this page.
Recent Donors
UBC Law Class of 2010
Rory McGillis
In Memory of Mike Smirle
Fred and Anne-Marie Rhodes
Georgia Lewis
Heather
Ross McDonald
Anonymous
Heather Lucier
Brad and Danni Krusky

Full Donor List
It is with a sense of overwhelming sadness and incredible pride that we must advise of the loss of Christopher Gordon Walker who passed away on May 23rd, 2013 at the age of twenty-nine years. Words cannot describe this fine young man, who was practicing law at Farris, Vaughan Wills & Murphy in Vancouver when he was diagnosed with cancer in June of 2012. Chris (affectionately known as "Walker") has fought this fight the same way that he always lived his life - with determination, dignity and a gentle manner. He focused on living with cancer, not dying from it; he never gave up.
Chris and his entire family would like to thank the amazing Dr. Lim, who Chris adored, all of the staff at the British Columbia Cancer Centre in Vancouver and the wonderful team of nurses and doctors on the 5th floor for all that they have done to help Christopher and all of us during this past year and in particular the last few weeks. We will also be forever grateful for the outpouring of love and support received by Chris' s enormous group of friends and family members.
We encourage all of Chris's family and friends to make a donation to the BC Cancer Foundation where we have established a memorial fund to support improvements to patient care and family comfort on the 5th Floor of the Vancouver Cancer Centre where Chris, his family and friends, spent so many days and nights. Donations to the fund can be made online at: http://donate.bccancerfoundation.com/goto/CGWalker. We hope that a day might come when families will not have to endure the grief of losing a loved one to this horrible disease.
The funeral service will be held on Thursday May 30th, 2013 at 2:00 p.m. at the Canadian Memorial United Church located at West 15th and Burrard in Vancouver, British Columbia.


---
If you think this page contains objectionable content, please inform the system administrator.