In Loving Memory of Lesli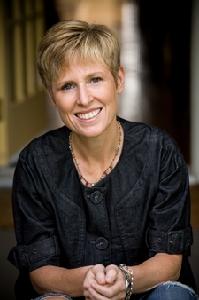 Total Number of Gifts: 16
Total Value of Gifts: $2,500.00
Please bookmark this page.
Recent Donors
Jon & Penny McCleery
Lianne K. Gulka
Allan Lysell
Blackburn Imports Inc.
The Shorthouse Family
The Moss-Sheth Family
Corus Entertainment
Margot Richards
Fontile Corporation Ltd.
Adera Natural Stone Supply

Full Donor List
Lesli-Ann Kimberly Balagno (nee Hamilton), RID BID Registered Interior Designer
May 4, 1964 September 18, 2016

On the evening of Sunday, September 18, 2016, Lesli passed away after a courageous battle with brain cancer. She was comforted by her family, and the caring staff at North Shore Hospice.

Lesli is survived by her husband of 25 years, Kyle, their two daughters, Taylor and Lauren, and her two favorite dogs, Sadie and Chloe. Lesli was the only child of Florence Hamilton who passed in 2008

Lesli was brave, smart and compassionate. She was a ceaselessly optimistic force in her family, and a driven partner in her business. She loved her daughters and provided strong, confident and devoted guidance. Her clients will remember her professionalism, warmth, humour and overall commitment to thoughtful design. Her husband will remember her as the centre of their world.

Lesli & Kyle met in 1988 and married in 1991. Through the years they cherished their time together sharing a common passion for design and creating a beautiful home environment. They enjoyed biking, going for hikes and entertaining close friends with good food and an abundance of laughter.

Lesli's happiest days were spent with her husband supporting their daughters through school and their individual sports — Taylor's equestrian show jumping and Lauren's Irish dance.

She relished the time spent with Taylor grooming her horses, watching lessons and supporting her while she competed. They created lively adventures together, travelling the West Coast — from BC, to Oregon and Northern California — for Taylor's competitions.

Lesli treasured Lauren's competitive Irish dancing and spent countless hours supporting her while she practiced and prepared for her competitions throughout the Pacific Northwest.

Lesli's proudest moments were Taylor competing in the Masters at Spruce Meadows, Alberta, and Lauren placing in the regional dance championships.

Lesli's closest friend and business partner was Jennifer Heffel. Jennifer and Lesli met in 1984 while they both pursued their Bachelor of Interior Design degrees at the University of Manitoba. In 1995 they partnered and opened Heffel Balagno Design Consultants, eventually known as HB Design. HB became one of the most respected and acclaimed residential interior design firms in Western Canada. Lesli, Jennifer and their team received many industry awards and accolades, and have had their work featured in notable design and lifestyle magazines.

Lesli was only 52 at her passing, but she created many lasting legacies and fond memories. She will be missed.

We would like to sincerely thank the following individuals that cared for Lesli during her illness:
· Dr. Paul Sugar, Palliative doctor, Lions Gate
· The compassionate team of caregivers at North Shore Hospice
· Dr. Paul Klimo, Medical Oncologist, Continuum Medical Care
· Amy Malone, Continuum Medical Care
· Dr. Sasha Smiljanic and clinical staff at the Dr. Paul Klimo Medical Oncology Clinic
· Dr. Thiessen and Rosemary Cashman, BC Cancer Agency

Please consider a donation to Neuro-Oncology, Brain Tumour Research at the BC Cancer Agency.

---
If you think this page contains objectionable content, please inform the system administrator.