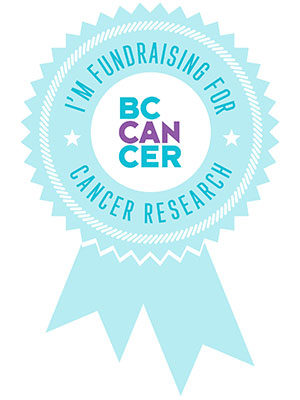 Epic Impact Year is my vision for putting health first in 2018. It is a personal commitment, with a shared goal.
Returning home from my year-long academic exchange, I began to feel lost. The year prior was one of many personal challenges, breaking out of my culture zone, and experiencing new cultures. But now I needed somethign new, a new challenge I could put everything into and that is how Epic Impact Year began.
Taking part in the Ride to Conquer Cancer is something I've always wanted to do. But, like many athletic challenges, I was too intimidated to sign up. "What if I'm slow?", "How do I train?", "How will I fit it into my busy schedule?" - and questions like these left me every year telling myself "I'll do it next year".
This too was why I never signed up for that marathon, and never began racing at the Tuesday Night watersport races in Deep Cove. I was too intimidated and too scared of failure.
But I decided 2018 would be different. I would challenge myself like never before.
I signed up for The Ride, just about every local distance running event, and promised myself I'd immerse myself in the SUP racing community by racing every Tuesday night. With $2500 of cancer fundraising required for The Ride, I decided to take things further. I made a personal commitment that I would run, cycle, paddle, and train harder than ever in order to raise $3500 for cancer research and treatment.
As of now, these are the race events I have completed / registered for in 2018:
Vancouver Sun Run (April 22) - 10KM run
[TIME: 00:37:45.0]


BMO Vancouver Marathon (May 6) - 42.2KM run
[TIME: 03:09:59.0]


Board the Fjord (May 12) - 14KM SUP paddle
[TIME: 01:47:11.2]


Tofino SUP Festival (June 15-16) - 4KM & 12KM SUP paddle
[TIMES: 00:28:43.1 // 01:23:04.3]


Scotiabank Vancouver Half-Marathon (June 24) - 21.1KM run
[TIME: 01:25:08.0]


Victoria SUP Challenge (July 6) - 12KM SUP paddle
[TIME: 01:21:08.7]


Bridge Growler Run (July 28) - 10KM run (+ two full 64oz)
[TIME: 00:40:46.0]


Vancouver SUP Challenge (August 11) - 5KM & 2KM SUP paddle
[TIMES: 00:36:15.9 // 00:15:45.4]


Ride to Conquer Cancer 2018 (August 25-26) - 200KM bike
[TIME: 10:28:52.0]


RBC GranFondo Whistler (Sept.8) - 122KM bike
[TIME: 05:04:43.0]


Lululemon SeaWheeze Half-Marathon (Sept.22) - 21.1KM run
[TIME: 01:21:43.0]
ALL RACES ABOVE HAVE BEEN OFFICIALLY COMPLETED!
When you commit yourself to something, its amazing what you can achieve. thus far I have raised 1/3 of my fundraising goal. It has been a marathon in itself, but completing this fundraising goal means far more than any personal atheltic records.
I encourage everyone to join me by making 2018 their most active year yet. Start now. Make a personal commitment to strive an overcome that athletic and health challenge that has always scared you. Together we can make a positive impact - both for yourself and for those fighting cancer everyday.
Please join me by spreading the word and donating to my page at: donate.bccancerfoundation.com/goto/epicimpactyear. All proceeds will go directly to the BC Cancer Foundation - with the first $2500 contributing to my Ride campaign.

Every donation makes a difference no matter the size.


Bless,
Imre Mihalik
View More