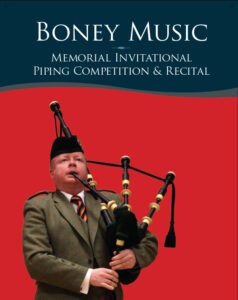 This is the BC Pipers' Association "Boney Music Memorial Invitational" fundraising page for the BC Cancer Foundation.
The Boney Music Memorial Invitational is an annual piping competition and recital to benefit brain cancer research. The competition was initiated in 2016 by BCPA Life Member Andrew Bonar and is being continued by BCPA at Andrew's request following his passing in October 2017.
Your donations to the foundation support leading-edge research that has a direct impact on improvements to cancer care for patients in BC. The BC Cancer Foundation will issue Canadian charitable tax receipts for donations.
Your gift is appreciated and will make a huge difference.
Thank you for your support.
View More