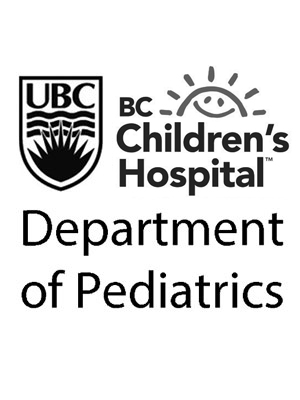 The Department of Pediatrics, UBC & BC Children's
We are working out to honor the long service of Wendy Cannon to the Department of Pediatrics.
This May we'll be participating in Workout to Conquer Cancer presented by RYU Apparel, where we'll be challenging ourselves to get moving every day of the month while fundraising in support of critical cancer research and enhancements to care at BC Cancer. Whether we run, walk, bike or dance, every sweat we break and dollar we raise will be in support of the 77,000 people facing cancer across British Columbia.
The cost to join is free! The participation fee of $31 to join the Workout to Conquer Cancer initiative has been waived for team members of the Department of Pediatrics.
Please consider making a donation to our team to help improve outcomes for the one in two British Columbians who will be diagnosed with cancer in their lifetime.
Tax receipts will be issued for donations as small as $10. Help us reach our goal of $1000 to honor our dear colleague.
Interested in taking on the challenge? Join our team! We can Workout and fundraise together for this very important cause.

To foster a little friendly competition in the department, we have amazing participation prizes from our community sponsors that we will give out to the individuals that log the most workouts in the month of May.

Complete as many workouts as you can and you will be eligible to win one of our draw prizes!
Draw Prizes
10 workouts = $10 Gift Cards to Choices Market
20workouts = 1 month Platinum Memberships to Steve Nash Sports Club includes towel service
31 workouts = Fresh in you Fridge - A week's worth of personalized meal preparation. A nutritionist will come and do an in-home cooking session, right in your kitchen, and stock your fridge and freezer with lunch, dinner and snacks for the week. All meals are prepared using organic ingredients, and customized to your liking. Value $375.
OPTIONAL: Feeling really competitive? If you want to be part of our real time athletes leaderboard send an email to pedcomm@cw.bc.ca and you will be able to see who is logging in the most workouts in May.
Thank you!

QUERIES: pedcomm@cw.bc.ca
View More

Christine Veloso
$100

Gordean Bjornson
$87

Holly Colbourne
$100

Kim de Gannes
$20

Patrice Pringle
$20

Linda Warner
$50

Team Honor Roll
The Department of Pediatrics
$100
Mrs. Gordean Bjornson
$25
Top Donors
The Department of Pediatrics
Dr. Mary Connolly
Penny and Jeff
Mary
John Wu