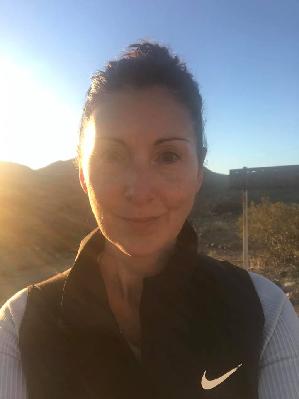 This May I'll be participating in Workout to Conquer Cancer presented by RYU Apparel, where I'll be joining hundreds of others across the province as we get moving every single day of the month in support of cancer research and enhancements to care at BC Cancer.

One in two British Columbians will be diagnosed with cancer in their lifetime. I've committed to break a sweat and fundraise to improve the outcome for people facing this disease across the province. With your support, we will make a significant contribution to the world-class research conducted by the clinicians and scientists at BC Cancer. Their work is providing exciting new evidence that is changing the way cancer is prevented, detected and treated.

We have all been touched by cancer; whether it be a friend, family, or coworker. This year I dedicate this month to a long-term employee that is in hospice right now. He worked right up until January not knowing until it was too late that his body was riddled with Cancer. I am also dedicating this to my good friend and birthday brother in the States that has had to undergo constant treatment for the last couple of years and yet gets up almost every morning, laces up his shoes and goes for a long hike.

So, as I lace up my runners, fill up my water bottle and get ready to sweat my way through May, please show your support by making a donation today.

Thank you!
View More