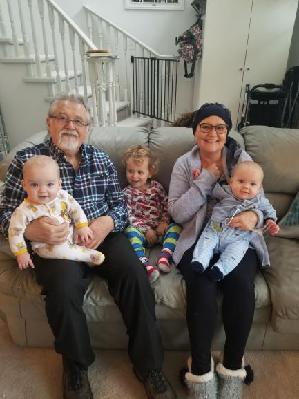 Dear friends & family,
Over the past 12 months both my mom and my dad have been diagnosed with cancer and have had to battle this terrible disease.

This May, I am exercising every day as part of the Workout to Conquer Cancer to raise funds for cancer research and care.
I'm doing this for my parents, for my family and friends, and for the 1 in 2 British Columbians who will face a cancer diagnosis in their lifetime.
Please consider a donation in honor of those you know who are battling or have battled this disease.

Thank you so much for your love and support!
View More
My Workouts
Return to the main discussion page
Day 8/31
I needed a break today so I "bought" myself a rest pass by making a $25.00 donation! If YOU wanna give me a break too, click the donate button and select the $25.00 rest pass donation button.
by Laura Ralph on Sat, May 09, 2020 @ 11:12 AM

Permanent Link No Comments