This past year, many patients have marked milestones in their cancer treatment by ringing the "Bell of Hope" at BC Cancer centres across the province a symbolic gesture to recognize what they have been through as they embark on their next step.
It is also a moment to celebrate the many family, friends and healthcare heroes who support and care for BC Cancer patients.
Of course, many cancer stories end differently: not with a bell-ringing celebration, but with a family left in sadness and grief.
When you make your donation today, please keep in your heart the people you would like to honour this holiday season.
Whether it's someone currently facing cancer...a loved one who has sadly passed away...or even the healthcare heroes and researchers at BC Cancer who work tirelessly to improve outcomes and save lives...your gift will have an enormous impact.
Thank you for your generous giving spirit this holiday season!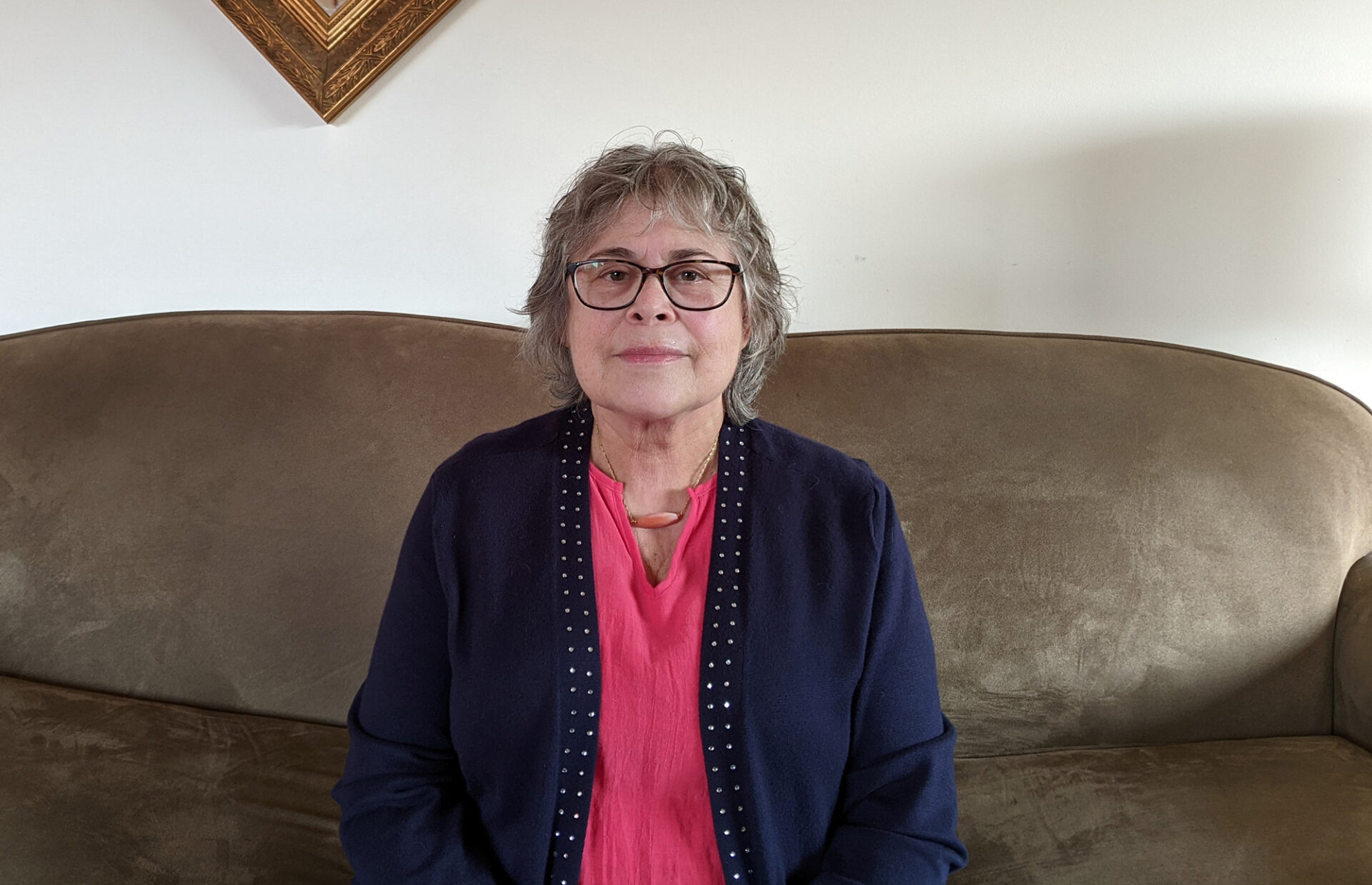 Three years have passed since Bonnie Quam was first diagnosed with Non-Hodgkin's lymphoma. Now cancer-free, she's determined to use her experience to help others.
"When I was first diagnosed in December of 2019, I was overwhelmed and heartbroken but mainly just scared. During my three-week stay at Vancouver General Hospital, I began my relationship with BC Cancer. After my first consultation with my oncologist Dr. Diego Villa, I had a PET/CT scan and bone marrow biopsy (something I hope to never go through again), many blood tests, other biopsies, a port put in with a catheter to my heart and on and on …
Thanks to the ebullient, affirming, straight-talking and wonderful Dr. Villa — who told me with great certainty from the beginning that he would cure me — I quickly transitioned my thinking. I rethought my horrified mindset about the 'Big C (cancer)' and decided to look at it as just a disease.
As someone who always does my research, I decided to look into BC Cancer. A pharmacist friend had already told me they were recognized as being among the best research and treatment centres in the world. I slogged through papers written by BC Cancer experts and my own Dr. Villa and was amazed by BC Cancer's reputation and status! I knew I was in good hands.
I went through six rounds of chemotherapy. During which I called BC Cancer's emergency line several times as I navigated fevers and nausea.
I was always treated with respect and kindness. I never felt abandoned, unsupported or like a statistic.
Nor did my family. The BC Cancer nurses patiently taught my husband Parry how to administer the 26 injections to my stomach that were required to deliver an immune-boosting drug. I didn't think this was something Parry would ever be able to do, but he quickly and confidently rose to the occasion, thanks to the support of BC Cancer staff — who had him practice by poking a needle into an orange.
After treatment, I became very frightened and felt like the 'monster' (cancer) was waiting to get me again. I sought help from supportive care services at BC Cancer through a psychologist and took the wonderful course, 'Mindfulness-Based Stress Reduction' — it was an amazing journey I shared with others who had all faced cancer.
When I had my last meeting with Dr. Villa this past April, and learned that my file would be closed, I initially felt very apprehensive. Dr. Villa told me that if — and he says it's a very big 'if' — I ever have symptoms to contact him and he will help me again. This allowed me to say goodbye, trust that I will be okay and know that if I ever get sick again BC Cancer will be there for me."
---
---
Your message will be shared below shortly after making a donation.
Click here to view more messages