CIRCLE OF HOPE
At this time last year, when Paul, Loki and I were ramping up for our five-day, 400km run for BC Cancer, the world seemed to be hunkering down under an incoming COVID cloud, a dysfunctional geopolitical environment and distressing divisiveness in the United States. Despite the heaviness of the moment, you were very generous, and with match funding we collectively raised more than $100,000 in the course of a few days.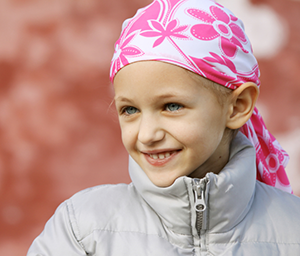 Certainly, our assessment is that we are currently on a rising tide and this should be an exceptional summer as we all have the opportunity to stretch our legs, reconnect with family and friends, and enjoy the much-needed sunshine!
Although it feels as though much of the world came to a stop this past year, unfortunately cancer did not – so nor did we.
We have had the opportunity to get very close with several families who have young children with cancer. The consequences are devastating for these families, even for those who survive the experience. It is heartbreaking to be a part of these journeys, and the only constructive way that we can contribute is helping fund the research to tackle the most challenging childhood cancers. In this respect, we are committing ourselves, with our partners at Anthem Properties, to raise $1 million for the Sorensen Lab at the BC Cancer Research Institute. This is the same group we funded during last year's run. Further to our goal, we have secured an additional $1 million in match funding through two groups in the United States, which will amount to a combined total of $2 million raised.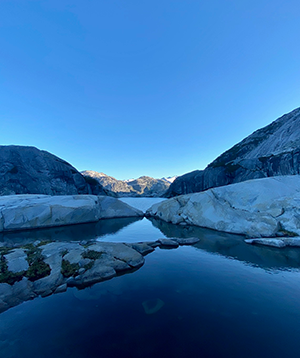 The specific objective is to research the efficacy of utilizing highly-targeted immune-based treatment for the most aggressive childhood cancers. Immunotherapy harnesses the power of the child's own immune system to target their cancer – more precise, highly effective and considerably less toxic than introducing chemotherapy to a young, rapidly developing body.
Dr. Poul Sorensen is a Distinguished Scientist at BC Cancer and a recognized leader in childhood cancer discoveries. His lab has discovered many new disease-causing genetic alterations resulting in new tests and a critical understanding of how to target proteins involved in cancer development. Dr. Sorensen discovered a gene mutation in a rare pediatric cancer that led to the development of a highly effective new drug that targets 25 different cancers.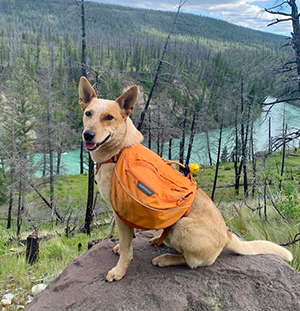 As always, we can't ask you to support this cause unless we are prepared to suffer a bit ourselves. We are not only reaching into our own pockets, but also embarking on an expedition-style adventure where we will hike from BC Cancer in Falsecreek to Squamish (100km), mountain bike up the Elaho Valley (85km), hike up and over Mt. John Clarke (3 days; glacial traverse) to Chatterbox Falls, and row back to Vancouver (170 km) – thus the Circle of Hope. We would expect the trip to take 10-12 days and will start the first week in August. We will provide lots of educational and "entertaining" content leading up to and through the expedition for those interested. Oh, and Loki will join us again for the initial hike and mountain bike!
We are very appreciative of your consideration and generosity and hope that you will join us on our journey toward curing childhood cancers.
(Click here to donate in U.S. dollars and receive a U.S. tax receipt.)
Alex Blodgett
Board Member
BC Cancer Foundation

Eric Carlson
Founder and CEO
Anthem Properties Group Ltd.
Our Generous Donors
| | |
| --- | --- |
| Alex | $100,000 |
| Anthem Properties | $100,000 |
| Devonshire Properties | $100,000 |
| Anonymous | $100,000 |
| Rob & Edith Hartvikson | $51,505 |
| Harbour Air - Share the Fare | $50,246 |
| Mark & Ali James | $50,000 |
| Holland Family Charitable Foundation | $50,000 |
| Gadhia Family Foundation | $50,000 |
| Beedie Foundation | $50,000 |
| Craig James & Chrisi Lamb | $25,000 |
| Robert & Kim Disbrow | $25,000 |
| Canada Gives Jericho Investment Trust | $25,000 |
| Anonymous | $25,000 |
| Anonymous | $25,000 |
| Peter & Joanne Brown Foundation | |
| Anonymous | |
| Michael & Jessica O'Brien of the O'Brien Investment Group, CIBC Wood Gundy | $20,257 |
| Andrew & Lisa Sweeney | $10,230.46 |
| Reid & Laura Carter | $10,000 |
| Brian & Andrea Hill | $10,000 |
| CBRE Limited | $10,000 |
| Anonymous | |
| Anonymous | |
| Chris Dikeakos Architects Inc. | $5,000 |
| McCarthy Properties | $5,000 |
| Peter & Heather Buckley | $5,000 |
| Michael Williams | $5,000 |
| Peter R Toigo | $5,000 |
| Cedarglen Living | $5,000 |
| Garry Zlotnik | $5,000 |
| Barnes family | $5,000 |
| Dinyar Marzban | $5,000 |
| John Skinner | $5,000 |
| The Chrystals | $5,000 |
| Billy & Pamela Lachman | $5,000 |
| Anonymous | $5,000 |
| Anonymous | $5,000 |
| Brian & Tammi Kerzner | |
| Michael Borden | |
| Greg Stevenson's Birthday Fundraiser | $4,950 |
| Sheri Weichel/Bernard Leroux | $2,500 |
| Darren Cannon | $2,500 |
| Erin Gibault - Headwater Projects Inc. | $2,500 |
| Doreen & Cowan McKinney | $2,500 |
| Anonymous | $2,500 |
| Anonymous | $2,500 |
| Paul & Cathie Sabiston | |
| Anonymous | |
| Shane Homes | $2,000 |
| Peter & Barb Finley | |
| Anonymous | |
| Page Sutcliffe Family | $1,500 |
| avantage | $1,000 |
| Derek R Lee | $1,000 |
| The Blackwell Family | $1,000 |
| Sam & Kristy Brovender | $1,000 |
| Linden Construction | $1,000 |
| Blake Robertson & Catriona Adam | $1,000 |
| Dean & Shirl | $1,000 |
| Dean Cardno | $1,000 |
| Stefen Elmitt | $1,000 |
| George & Jane Hungerford | $1,000 |
| Michael Cairns | $1,000 |
| Doug Irwin | $1,000 |
| Integra Architecture Inc. | $1,000 |
| Blair Quinn | $1,000 |
| The Vincent Family | $1,000 |
| RDC Fine Homes | $1,000 |
| Greg Aasen | $1,000 |
| Alaric Gair | $1,000 |
| Dan McDougall | $1,000 |
| Chris Young | $1,000 |
| Curt & Rhonda Ginter | $1,000 |
| E.KIM | $1,000 |
| Burgers Architecture Inc. | $1,000 |
| James Howard | $1,000 |
| Casey Weeks | $1,000 |
| Rob McJunkin & Kathy Bradwell | $1,000 |
| Beck Family | $1,000 |
| Anonymous | $1,000 |
| Anonymous | $1,000 |
| Anonymous | $1,000 |
| Kim Kernan | |
| Beck Family Foundation | |
| Anonymous | |
| Anonymous | |
| Anonymous | |
| Anonymous | |
| Anonymous | |
| Anthem Team Fundraiser | $860 |
| John & Stephanie Gjervan | $800 |
| Anonymous | $715 |
| Gordon Forbes | $501 |
| Neil Farmer | $500 |
| Hettie & Bruce McQuaid | $500 |
| John Sampson & Mary-Ann Booth | $500 |
| Lynda Farmer | $500 |
| Mr. John O'Neill | $500 |
| Carter | $500 |
| Lorraine Cunningham | $500 |
| Don C Sihota | $500 |
| John Norton | $500 |
| Ms. Laura Lizzi | $500 |
| Colin MacKellar | $500 |
| David Ferguson | $500 |
| Greg and Ingrid | $500 |
| Edgar Buksevics | $500 |
| Georgia & Max | $500 |
| Greg and Anna D'Avignon | $500 |
| Jagger Family | $500 |
| John Vickerstaff | $500 |
| James Janzen | $500 |
| Jon & Joanne McKinney | $500 |
| Lily & Wing Tham | $500 |
| Farstad Family | $500 |
| Jacqueline Jackson | $500 |
| Randy & Patsy Bartsch | $500 |
| Sid | $500 |
| Anonymous | $500 |
| Anonymous | $500 |
| Tim & Merilee Howley | |
| Janice Mason | |
| Anonymous | |
| Anonymous | |
| Anonymous | |
| Michael Young | $400 |
| Todd Jackson | $400 |
| Anonymous | $350 |
| Jeff & Marti | $300 |
| Trevor & Pauline Stokes | $300 |
| EHung | $300 |
| Lucas Family | $300 |
| Anonymous | $300 |
| Shai James | $250 |
| Lisa McD | $250 |
| Brady | $250 |
| Woody O'Neill | $250 |
| Richard Savage | $250 |
| Nicole Sanches | $250 |
| Wendy | $250 |
| Carol Jones | $250 |
| Farhad Eyyubov | $250 |
| Martin Carsky | $250 |
| Pasi Tontti | $250 |
| Tami & Kevin Burkhart | $250 |
| Mike Kuiack | $250 |
| Sam Sullivan | $250 |
| Steve Engh | $250 |
| Russ & Lynn | $250 |
| Charles Addison | $250 |
| Lynn Zanatta | $250 |
| Peter and Deirdre Martin | $250 |
| Doug ONeill | $250 |
| Jessica & Bruce Rueppel | $250 |
| April Facey | $250 |
| Joanne & Bob Tattle | $250 |
| Cicy Zhang | $250 |
| Walt & Carol Foster | $250 |
| Bob | $250 |
| Mark Blodgett | $250 |
| Anonymous | $250 |
| Anonymous | $250 |
| Anonymous | $250 |
| Anonymous | $250 |
| Anonymous | $250 |
| Anonymous | $250 |
| Blake Hutcheson | |
| Hendrik Zessel | |
| Michael Grywacheski | |
| Anonymous | |
| Anonymous | |
| Morris Chan | |
| Elyse Norgaard Kituri | $200 |
| Marilyn & Wally | $200 |
| Pamela & Luigi | $200 |
| Rosanne Hill Blaisdell | $200 |
| HongG | $200 |
| Bill Lakeland | $200 |
| Ryan Vanderham | |
| Kemp Edmonds | |
| Anonymous | |
| Anonymous | |
| April Facey | $167.54 |
| Kevin C | $150 |
| Mike Peebles | $150 |
| Alaiza McCarthy | $150 |
| Lalli loves it | $150 |
| Shirish Chotalia | $150 |
| Alexander Wright | $150 |
| Jay McCluskey | |
| Mr. Graham Bruce Carrothers | $125 |
| Christopher Worgan | $100 |
| Lydia Pang | $100 |
| Kim Blake | $100 |
| Mark & Tracy Taylor | $100 |
| Geoff & Alison Jopson | $100 |
| Doreen Player | $100 |
| David Mullen | $100 |
| Clifton & Amy Edwards | $100 |
| Duncan Ryans | $100 |
| Bruce Tidball | $100 |
| Joel Tiedemann | $100 |
| Joey Gibbons | $100 |
| Samantha Mills | $100 |
| Rob Kirsch | $100 |
| Richard Dustan | $100 |
| Susan & Dom | $100 |
| Pat & Roger Borsato | $100 |
| Andrew & Victoria | $100 |
| Charles Wesley van der Lee | $100 |
| Tom & Marcy Beatty | $100 |
| Mike & Martha | $100 |
| James Precious | $100 |
| Ben & Tony | $100 |
| Anonymous | $100 |
| Anonymous | $100 |
| Anonymous | $100 |
| Mr. Cam K Mehlenbacher | |
| Anonymous | |
| Anonymous | |
| Anonymous | |
| Anonymous | |
| Anonymous | |
| Anonymous | |
| Anonymous | |
| Anonymous | |
| Anonymous | |
| Anonymous | |
| Spanish Angel, Vancouver | $50 |
| Madeline | $50 |
| Mrs. Julie Dawn Nychuk | $50 |
| Lina Murray | $50 |
| Linda Young | $50 |
| Kelly Jones | $50 |
| Anonymous | $50 |
| Anonymous | $50 |
| Daniel | &nbsp |
| Anonymous | |
| Anonymous | |
| Anonymous | |
| Anonymous | |
| Anonymous | |
| Carlsons | $30 |
| Leanne Brady | $25 |
| Anonymous | $25 |
| Doug Tse | |
| Sabrina De Paulo | |
| Anonymous | |
| Anonymous | |
| Anonymous | |
| Anonymous | |
| Anonymous | $10 |
| Anonymous | |